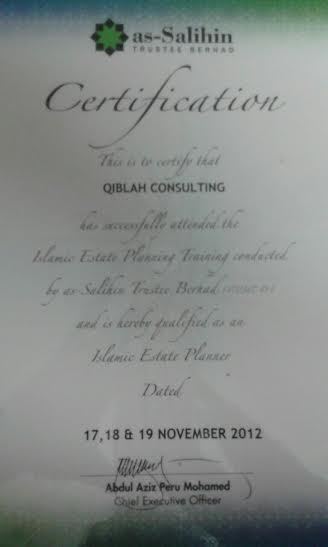 ISLAMIC ESTATE PLANNING - Joint Matrimonial Asset Declaration / Deklarasi Harta Sepencarian
ISLAMIC ESTATE PLANNING
Drawing up of documents for the declaration of Joint Matrimonial Asset / Harta Sepencarian.
Examples of Assets - Properties(e.g. House, Shop and Land), Businesses, Precious Metals(e.g. Gold and Silver), Shares and Unit Trust etc.
NOTE: Client MUST have at least 1(ONE) Asset in MALAYSIA in order for the documents to be drawn up.
Partner: AS SALIHIN TRUSTEE BHD.
(HQ in Selangor. Branches in Johor, Pulau Pinang and Kelantan)
---